"I truly believe that God wants us to open a great door into this immense country." (Gailhac, 22 January 1877)
Our Legacy
The legacy of the Religious of Sacred Heart of Mary (RSHM) in California and Mexico (Western American Area)
(Please click on the brochure below)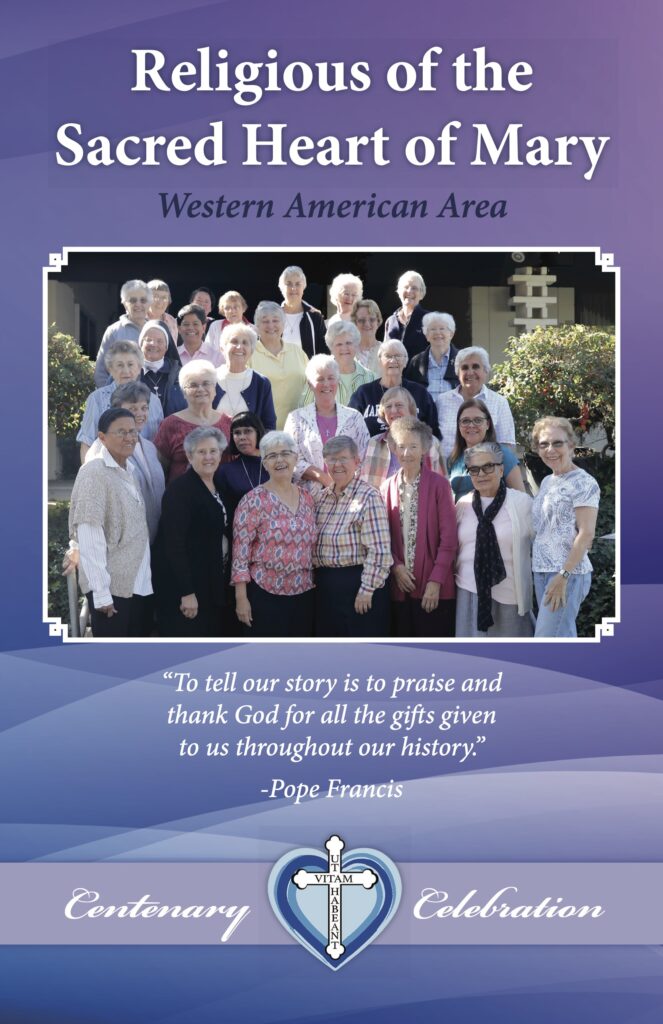 Dear Visitors,
We're excited to share a momentous occasion with all of you — the 100th anniversary of the Religious of the Sacred Heart of Mary (RSHM)! A century of unwavering dedication, service, and impact is truly a cause for celebration.
In honor of this remarkable milestone, we're collecting well wishes from friends and well-wishers like you. Would you take a brief moment to share your heartfelt congratulations and good wishes to the RSHM community.
Sending your well wishes is easy simply fill out the form below.
Let's make this 100th anniversary unforgettable by coming together and sharing the positivity that the RSHM has brought to the world for a century.
Thank you for being a part of this momentous occasion!