Do I Have a Call to Religious Life
Have you ever wondered if you have a vocation to become a sister?
Wish you could Google the answer? Not so, of course. For most people, God's call is revealed through the ordinary experiences and people of our lives.
Are you called to become a Religious of the Sacred Heart of Mary?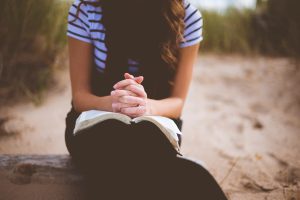 Perhaps you are if . .
You are seeking a deeper relationship with God.
Prayer is important to you.
You want to give more of yourself to the service of God's people, especially those whose needs are greatest.
You want to live in community with women who share your commitment.
You are excited by the prospect of belonging to an international congregation of sisters who serve in the United States, Latin and South America, Europe, and Africa.
You have an inner sense, a nagging feeling that God might be calling you to religious life with the RSHM.
What To Do Now
Connect: Find a good mentor or spiritual director with whom you can talk.
Experience: Spend time with the sisters. Take advantage of prayer and retreat opportunities.
Serve: Look for opportunities to engage in service opportunities. Consider volunteering with the RSHM.
More Questions?
Click here for a description of our Formation Program and Frequently Asked Questions
Contact: Religious of the Sacred Heart of Mary Vocation Director
Vocation Awareness-California
By e-mail: rshmwap@earthlink.net
Phone: (323) 887-8821
Vocation Awareness-México
Sr. Virginia Garza
Email: arlochel@yahoo.com.mx
Sr. Fidelia Espin
Email: fespinpalacios@yahoo.com
Sr. Julia Trejo
Email: juliatrejo7@yahoo.com.mx