Formation Program
From our baptism, God has been active in our lives, calling each of us. As RSHM, we recognize God's invitation to a radical commitment to follow Christ through vowed life lived in community. The essence of our formation is our response to this invitation. Formation is a life-long process, extending throughout our lives.
We are an international congregation with sisters serving in a variety of ministries in 13 countries. We view internationality as a gift that enables us to reach beyond national boundaries to serve wherever there is a need. Thus, an experience of living with sisters from many countries in our Institute's international bilingual novitiate is part of our formation program.
Stages of Formation:
Inquiry:
You will meet and have ongoing discussions with our Director of Vocations.
You will probably also be mentored by a spiritual director who will help you understand God's call for you.
You will have opportunities to get to know the RSHM and for them to get to know you.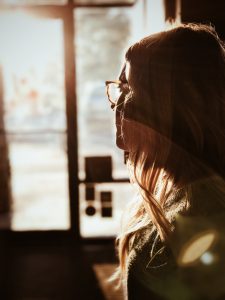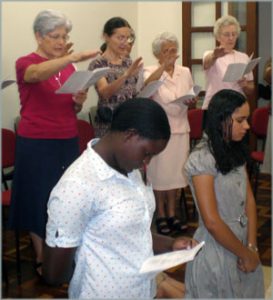 Pre-Novitiate:
While you maintain your current employment or education, you will move into and share the daily life of a local community.
You will come to a greater understanding of the RSHM mission and spirit as you continue to discern God's call and your response.
In preparation for your time in our bilingual Institute novitiate in Brazil, you will begin your study of Portuguese and English.
Novitiate: (2 years)
Living in the International Institute novitiate in Brazil, you will be part of a multi-national, bilngual community of professed sisters and novices who may come from the United States, Latin and South America, Europe, and Africa.
The first novitiate year is devoted to a study of the mission, history, and spirit of the RSHM Institute, a study of the vows, and the deepening of your own prayer and spiritual life.
During your second year, you will have the opportunities to experience a variety of ministries.
At the conclusion of the novitiate, you profess your vows of chastity, poverty and obedience as a Religious of the Sacred Heart of Mary.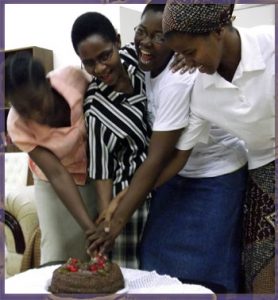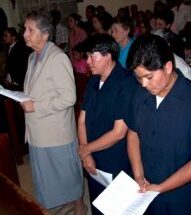 Temporary Profession: (approximately 6 years)
During this time, you may live and minister in your country of origin and /or in other parts of the Institute.
You will learn to integrate prayer, community life and ministry, and will continue to study RSHM history, Constitutions, and other documents.
As you deepen your relationship with God and with the Institute, an RSHM will "accompany" you, assisting you in journeying towards a perpetual profession.
At the end of this period, you will being the process of preparing to make your perpetual vows, which are both a culmination of your initial formation and the continuation of your life-long formation.