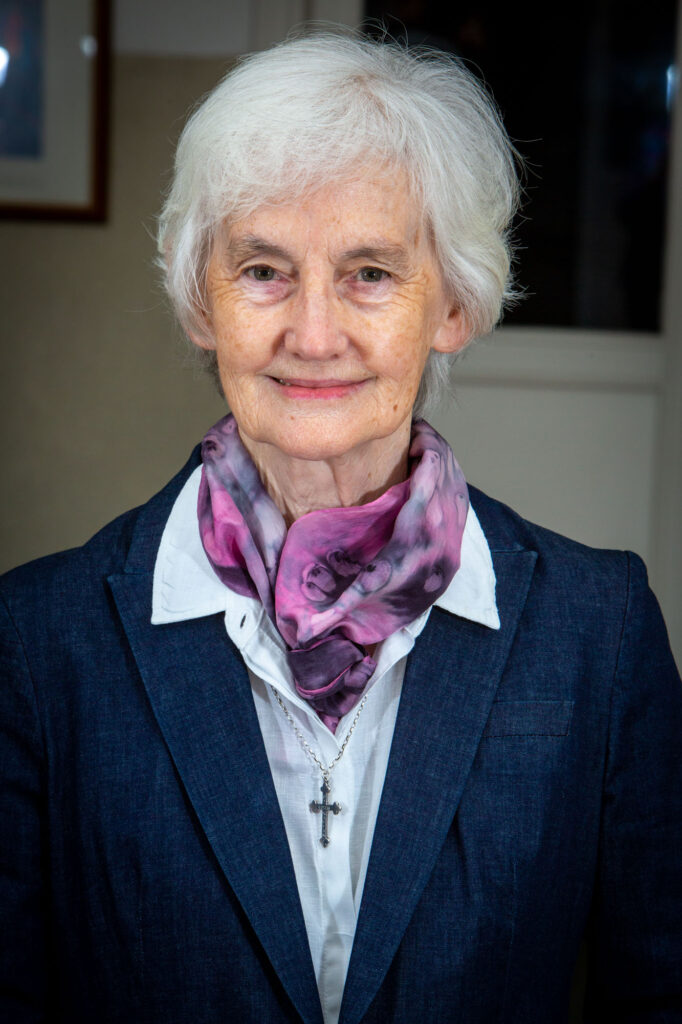 "We have been blessed in so many ways and we thank God. Now we go forward, strengthened and united, 'women of prophetic hope', walking together, risking the new, 'so that all may have life'", Sister Margaret Fielding.
Margaret Fielding, our new General Superior, is from our Northern European Province. Born in Ireland, she has lived all over the RSHM world—in Ireland, Northern Ireland, England, Scotland, France, Italy and Brazil. She speaks English, Portuguese, and French.
She has previously served as General Councilor and Secretary in Rome from 2001-2007 and as Directress of the SHM Novitiate in Belo Horizonte, Brazil, from 2014-2017.
More recently, she has guided retreats at our RSHM retreat houses—Cormaria in Sag Harbor, NY, USA and Noddfa, in Penmaenmawr, Wales, as well as at St. Beuno's in North Wales. Among Margaret's interests are the future of apostolic religious life, intergenerational friendships and mentoring, and care of the environment. She enjoys reading, gardening, walking in the country,